Persona 5 the Animation: Dark Sun Subtitle Indonesia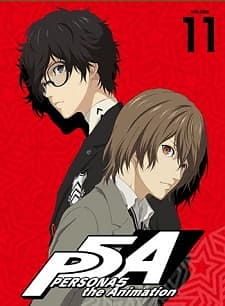 Judul Alternatif
☆ Judul: Persona 5 the Animation: Dark Sun
☆ Jepangnya: 『PERSONA5 the Animation』特番アニメーション前編「Dark Sun...」

Informasi
☆ Episode: 1
☆ Tayang: 31 Des 2018
☆ Produser: #
☆ Studio: CloverWorks
☆ Sumber: Game
☆ Duration: 50 mnt.

Sinopsis
Berlatar belakang Tokyo jaman modern, berkisah mengenai petualangan sekelompok pemuda eklektik yang menyebut diri mereka "Phantom Thieves of Hearts". Bersama dengan perwujudan metafisika mereka bernama Persona, kelompok tersebut berusaha memecahkan kasus kejahatan dengan memperbaiki sumber kebusukan di dalam hati orang-orang.
# Link Download x265 (1080p)
# Link Download x265 (720p)
# Link Download x265 (480p)
# Link Download (720p)
# Link Download (480p)
# Link Download (360p)